Chimney Cleaning and Repair
With our powerful vacuum and attention to detail, there is never a mess when having your chimney cleaned.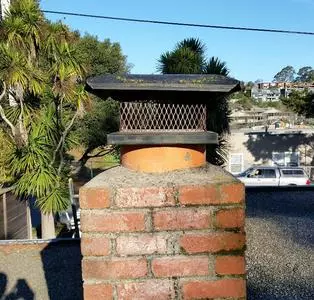 Cap is weathered and rusted.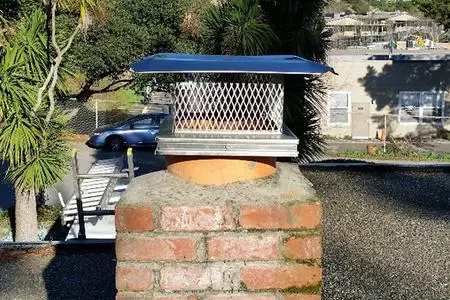 Newly installed stainless steel rain cover and spark arrestor.
A new chimney cap and spark arrestor make your fireplace safer to use, more efficient, and prolong the life of your chimney. Chim Chimney installs new rain caps and spark arrestors, dampers, back walls, grates, and other components to ensure safe and effective use of your fireplace. We also provide masonry repair and waterproofing to extend the life of your chimney.
Installation of Hargrove Gas Logs Sets